Journal Entry:
Thu Jun 2, 2011, 11:55 PM
***WARNING: THIS IS A SUPER LONG AND DETAILED POST!***
I get a lot of questions on how
waselreins
and I did the body makeup for our demon sisters cosplays. So here I'll tell ya'll how we did it, in addition to the whole story about the limo entrance. With pictures!!
On Saturday morning, I woke up at 5 AM to get ready for Kneesock. The limo was going to pick us up at 12:45 PM and I had to help the others get ready so I woke up the earliest to do as much of myself as I could. After the necessary prepping (shower/wash face/brush teeth/moisturize) I put in my contacts and wig cap first.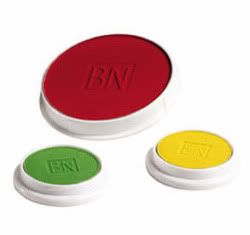 I used Ben Nye MagiCake Aqua Paint in red for my face and ears. I was told afterwards it's pretty bad for your skin so next time I'm gunna use Kryolan or Mehron, but for Fanime Ben Nye worked perfectly fine for me. Here's a bit more info on it here:
stageandtheatermakeup.com/bnma…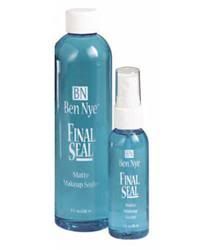 Instead of water to spray onto the red makeup I used LiquiSet and a foundation brush to apply it to my face. After I painted on a couple layers to make sure it was all even, I sprayed Final Seal over my face, ears and neck. This is to make sure it doesn't smudge during the day. More info/purchasing can be found here:
stageandtheatermakeup.com/bnse…
After that was over and done with I applied the rest of my makeup. I made sure to use a dark brown bronzer to contour my face so that it wouldn't show up such a flat red in photos. I applied it under my cheekbones and outlined my nose. As for lips, I thought white would look way too weird so I chose to do white liner all over my lips with a pale pink gloss over it. So it turned out a more baby pink color instead of super white. I painted on my eyebrows with Makeup Forever creme makeup in white and my eyes were a mix of pencil and liquid eyeliner with blue eyeshadow over it.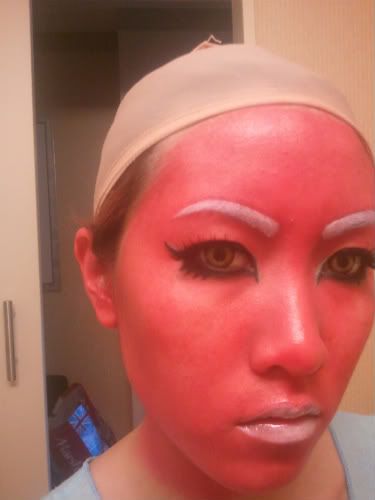 By the time I finished my face makeup it was around 6:30 AM and both
waselreins
and
evalime
came by the room to also get ready.
waselreins
started doing her face makeup while I set up the bodypaint.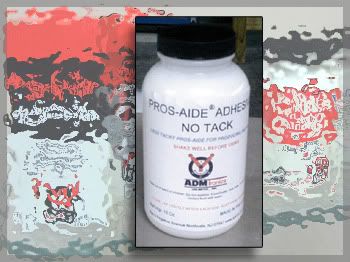 We used PAX paint to do our bodies! We purchased 4 oz of No Tack Pros Aide adhesive (Two 2 oz bottles) and in the end used about 3 oz between the both of us. I still have about half a bottle left. More info here:
www.fxwarehouse.info/mm5/merch…
Rather than purchase a premixed colored one, we did custom coloring which is mixing equal parts (1:1 ratio) acrylic paint with the pros aide adhesive. I just bought the cheap non toxic kind you can find at Walmart for 97 cents a bottle.
I mixed it in a plastic cup and we used cheap flat foundation brushes to paint it onto our bodies. I say cheap because these brushes will be mostly ruined by the end of it unless you clean them right away. It also helps to have friends help you since it is a realllly long process. You can get cheap $1 foundation brushes here:
www.eyeslipsface.com/elf/tools…
Earthbounder
eventually came over about an hour later and also helped with the body painting.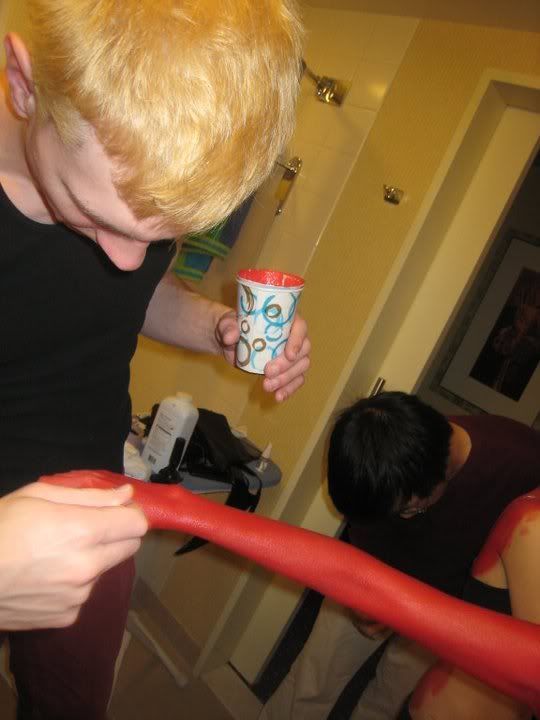 The process was very long! Basically what we did was paint a body part at a time until eventually the whole body was painted in one layer. After a section (say, an arm) we'd take a blowdryer to speed up on drying.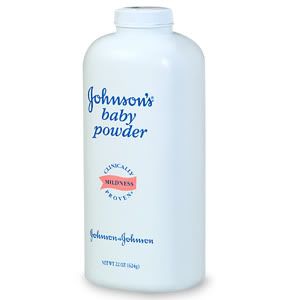 Once that area was dry, we'd set it with baby powder. Even though the bottle says no tack, it's still very tacky and you will stick to yourself if it's not properly powdered. Once it's powdered though, it's very smooth/velvety feeling. Any areas that were still a bit sticky we'd just add more powder to it.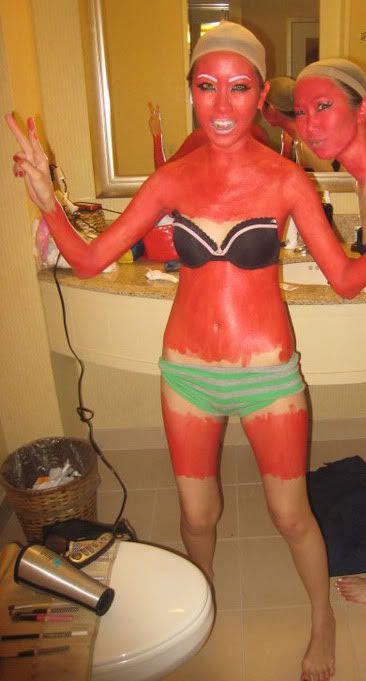 Here is me with one layer on except for my hands lololol. Sexy right?
My roommates got a kick out of hearing the most random things coming out of the bathroom, such as "Will you blowdry my armpits??" and "Sorry you need to paint my butt."
In the end we did 2 coats of PAX paint over ourselves and it turned out very even. As a side note, I'd recommend shaving arms/legs for this because it will hurt when you scrub it off later if it sticks to any hair!!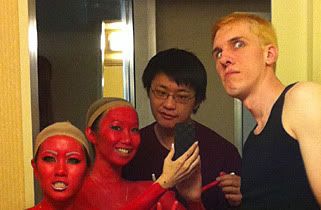 After the painting fiasco I had help getting into my costume by
Earthbounder
in his Corset mouth stretcher trolololol.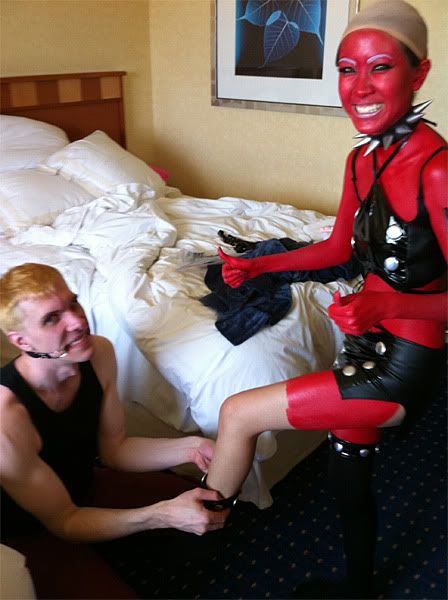 The PAX paint, once fully dried and powder, will not rub off on anything. It is like a second skin and pretty much everything proof with the exception of vinyl. We noticed that in some parts it'd peel and stick to vinyl, but even washing my hands it didn't come off. I'd scare friends wearing white by rubbing up on them ahhaha. But not to worry cause there was no smudging or staining whatsoever!
After finishing for the demon sisters we all helped
Earthbounder
get ready in his Corset.
We used PAX paint on his hands and Ben Nye all over his face. Here you can see our beloved Corset getting a manicure by
evalime
.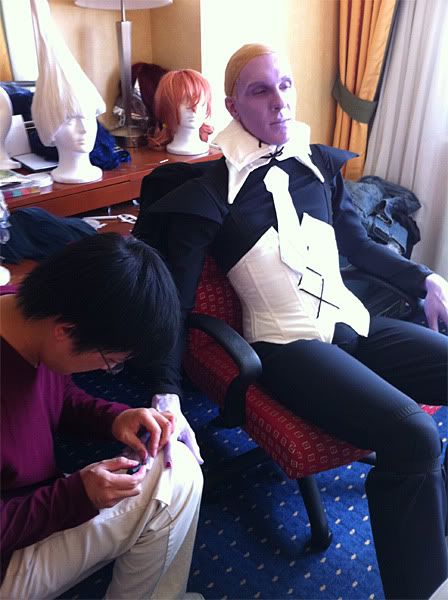 At first we were doing really well on time but as it came closer to pick up time we kept realizing there were more and more details to do and by the last hour we were extremely pressed for time and rushing things.
Ken-Eden
came over at the very end and I had to quickly restyle his Handsome Brief wig.
We had barely made it on time!! In the end it took us 6 hours to get ready with a breakfast break included. For me, it was 7 hours since I woke up 1 hour earlier than everyone else lol. We now learned from this experience that next time we need to get more brushes and probably a couple other friends to help out so that it can drastically cut down on time.
If you want to skip the limo story and see the removal of paint section, just go ahead and scroll down to the bottom!
We headed over to the Fairmont at noon to get ready for limo pickup. Our friend Monica helped us by tying up Brief bondage style lol.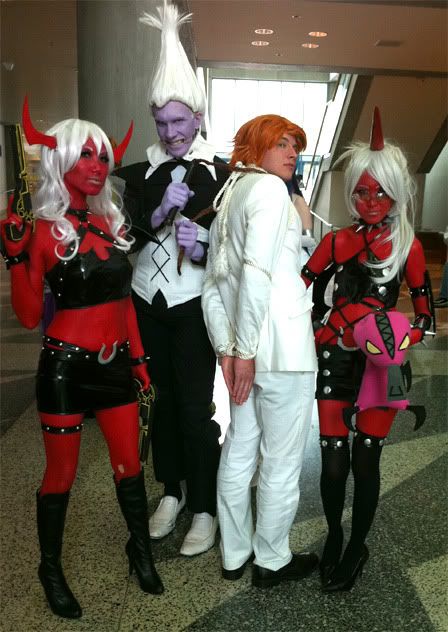 There's a pretty ridiculous story to the whole limo deal. Let's backtrack a few months. About 3 months ago, we were joking around on wanting to show up to Fanime in a limo in front of the protestors that are there every year just to interrupt their protest and to make an entrance.So why not make it a reality?!?!
Yes, every year at Fanime, there are Christian zealots that like to protest and tell us how we are all sinners just because we cosplay. It's realllllly ridiculous. It isn't Westboro Church but some other group.
The original plan was to show up in a limo and make a grand entrance blasting the Demon Sisters theme song and rolling out a 15 foot red carpet in front of the protesters while being greeted by our friends posing as paparazzi and fans.
A few days before the con I made a facebook event for it to gather friends so we could get a large crowd going. It was honestly my mistake to make it a public event at first because some friends invited others that turned out to be total party poopers and reported the event to Fanime Staff thinking we were going to harass the protesters, when in reality we are just making an entrance and taking photos/having fun. It just so happens that we are doing it at the same time as the protesters....
Anyways, we didn't think anything of it then and continued with the plan. The limo company originally gave us a 6 person limo but they had to do a time change so gave us a free upgrade to a 12 person stretch limo! It was so baller inside! We invited our friend Monica, photog buddy Bigwhitebazooka, and
E-D-G
, who was playing our bodyguard, to come along with us for the ride.
Earthbounder
was too tall in his Corset that the top of the wig got smooshed and split apart from the limo roof!!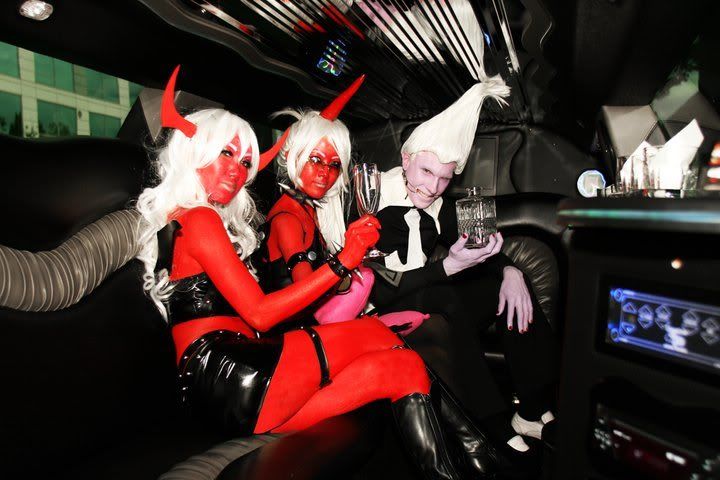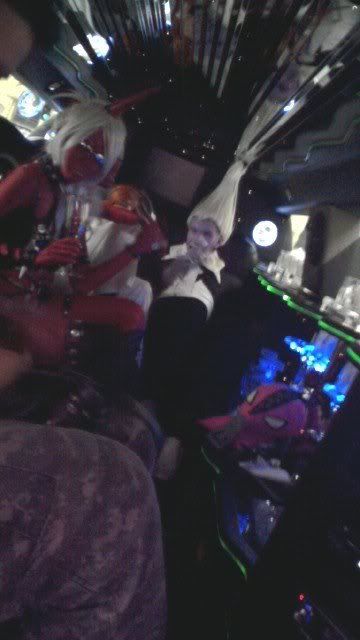 A couple friends who were out in the crowd waiting for us gave me a call and told us that Fanime staff had set up a blockade so that no one could pull in to the front unloading area. They basically got a big truck and were pretending to unload stuff to both block out the protesters and to keep our limo from pulling in.
We got worried so we had the limo driver go there anyways and to try to pull in to drop us off. It was funny, he was super chill and cool about us weirdos haha!
When we got near the loading area, we got stopped and pulled to the side by a cop. He was asking the driver if there were girls in there, and we said, "And boys!" so the cop told the driver he needed to see our faces. He pulled around and looked in the door and gave us a look, and was just like, "Oh, it's YOU guys. We were warned about you."
Basically the staff reported us to the cops saying that we were trying to attempt a counter protest so therefore the cops were being dickwads to us.
In return we politely corrected the officer saying that we just wanted to get dropped off and to have nice photos taken. He told us that we could quickly get dropped off BUT no photos, no nothing, which was total B.S.
So we had a choice to make - get quickly dropped off or go somewhere else and do a shoot. In the end, we decided to loop around one more time and to get dropped off. We decided not to do the red carpet rollout in fear of getting into huge trouble (even though we weren't doing anything wtf) but instead we slowly got out with the music blasting. Unfortunately the crowd was louder than the music so it wasn't heard. It was short and not as planned but in the end still worked! We were sad that there weren't as many protestors yet either.
It was great seeing the crowd get really excited and bum rush to the front when we pulled up in the limo - it was also pretty awesome when we came out and everyone just really started cheering for us haha! We decided to stick around a bit and snap some photos.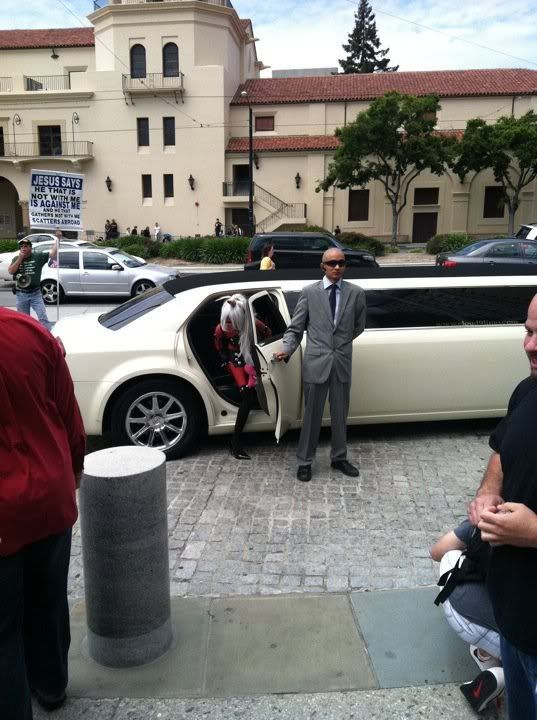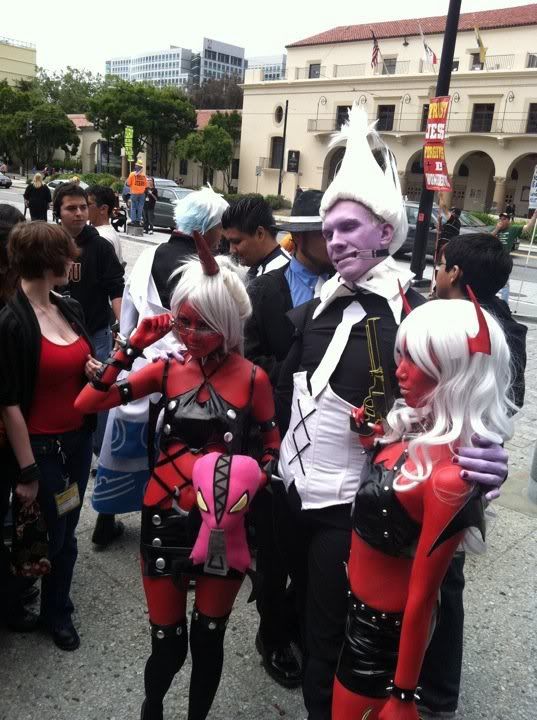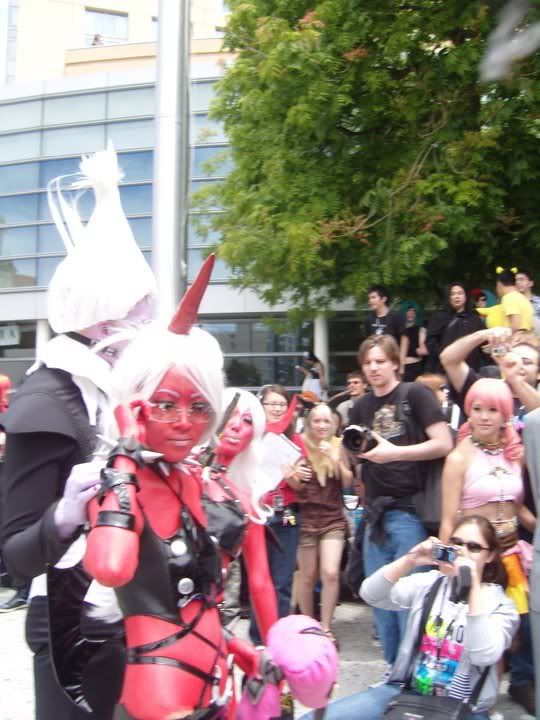 After that we had the limo driver go over to the Marriott hotel entrance so we could do an actual shoot with the red carpet.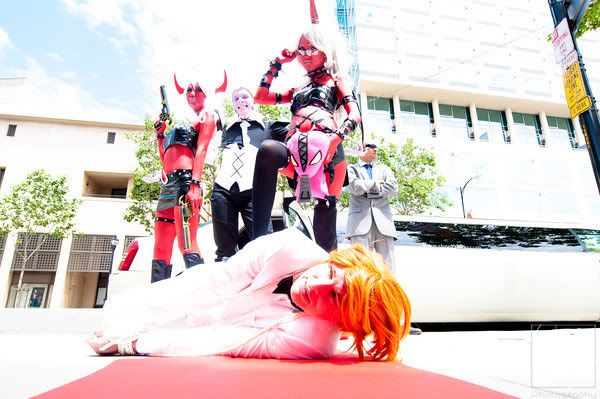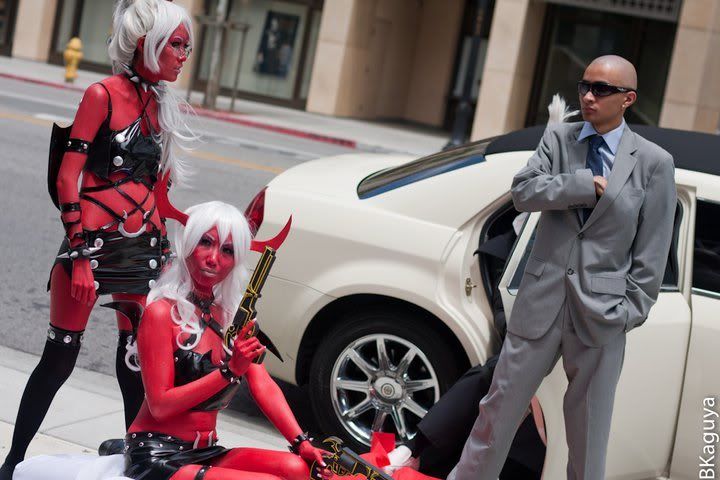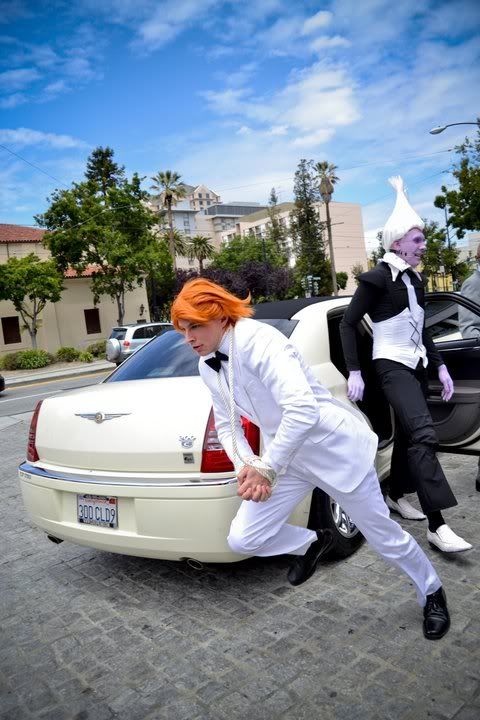 There's a couple videos of the entrance I already linked but here it is again:
www.youtube.com/watch?v=iSltz8…
www.youtube.com/watch?v=942Ckb…
and the second run through in front of the Marriott without the crowd:
www.youtube.com/watch?v=-LOJaA…
Afterwards we did a couple shoots and basically ran around until about 4 pm before getting really tired and wanting to change out. Right before changing out we ran into Ackson who wanted to do a quick shoot since he wasn't able to shoot our limo entrance. We ran into
Akusesu
in her hot Robin on the way and nabbed her to join us in trolling around on camera. Here's a couple awesome videos from Ackson:
youtu.be/w8ExIL_ep7U
youtu.be/nVlF5Fzq8lg
REMOVING THE BODY PAINT: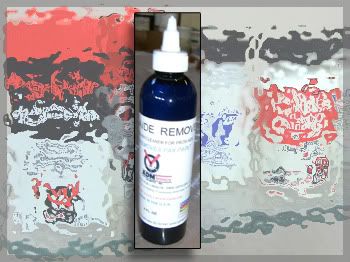 You'll want to purchase a big bottle of this special remover. You'll also need help to get it off.
waselreins
and I basically wore swimsuits and had to scrub each others backs to get it off haha!
Anyways, I sprayed the remover all over my body and let it soak up for about 5 minutes before jumping into a hot shower. You'll also want to scrub it off using these body exfoliating gloves: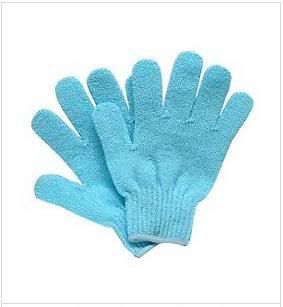 I also hear that shaving gel/cream really helps to remove the paint, but so far I used regular body wash or shampoo and it works fine.
The paint did not stain our skin and peels off like glue. It's much easier to get off the thicker layers than the thinner ones.
So yeah. That was my Saturday of Fanime!!!! Thanks for reading this wall of text LOL
Listening to: Big Bang - Stupid Liar